Welcome to the PTA of St Thomas'. If you have a child at St Thomas' C of E Primary School, or are you a member of staff, then you are a member of the Parent Teacher Association (PTA).
The Parent Teacher Association is a group of like minded people whose primary aim is to raise funds for the school. These funds go towards "extras" that cannot be funded directly by the school and also towards much needed equipment that requires our additional input.

Our second aim is more of a social one. We aim to make our events as inclusive as possible ensuring that they attract attention from across the community. There is also a very social aspect to being a member or helper of the PTA. We are always looking to hear from people who would be willing to help out in any way and it is an ideal way of meeting new people who have the best interests of the school and their children at heart.

If you could spare some time or would like to know more about us then we would love to hear from you. Get in touch with us via email here.
*

Next Meeting: PTA (AGM) Meeting – Tuesday 19th October, 8pm on Zoom * – Meeting ID:
871 848 3109
– if you have any difficulty accessing the Zoom meeting, please visit our social media channels above, or alternatively email Rhian Greaves
Co-op Membership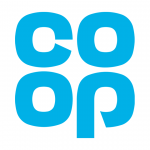 This is a brilliant opportunity to raise much needed funds. It costs just £1 to become a Co-op member. After that, all the funding comes from the Co-op and doesn't cost you a penny.
You can become a Co-op member here: [Co-op membership]
Once you are a member, you can choose us as your cause here: [choose St Thomas']
Amazon Smile
With Amazon's new update you can now support our school whilst using the app.
Please follow the images below to help raise funds at no cost to you! AmazonSmile offers all of the same items, prices and benefits but with one distinct difference – 0.5% goes to our PTA!