YEAR 3 FRENCH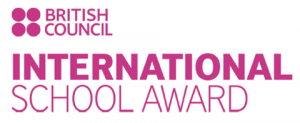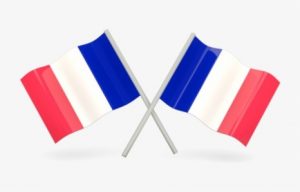 AUTUMN TERM 2021
Welcome back to school! Bienvenue à tous! This year you will build on work done in Y2 and start looking at how French is written and pronounced. We will be learning lots of different French topics such as: Dates and numbers; Colours; School equipment; Pets. Scroll down this page for links to songs and games that we do in class!
GREETINGS AND PERSONAL INFORMATION
https://www.youtube.com/watch?v=atNkI6QFZ50 Bonjour song (Alain le Lait)
Comment tu t'appelles?Comment ça va? song (Basho and Friends)
Greetings quiz (Euroclub schools)
NUMBERS and MONTHS
Numbers 1-10 Educandy game
1-10 en francais games
Numbers 1-20 song (by Alain le Lait)
Numbers 11-20 Educandy game
Numbers song to 50 song (by Alain le Lait)
Les mois de l'annee song (by Alain le Lait)
Months Educandy game
Days and months online practice game
COLOURS
Colours: Educandy game
Les couleurs games
Spelling colours online practice game
Colours online practice game
Colours spelling game
CLASSROOM OBJECTS AND PHRASES
Dans ma trousse – song (from J'aime beaucoup chanter en français)
ANIMALS
Educandy pets game https://www.educandy.com/site/resource.php?quizID=21061
Le vieux McDonald song (BBC clip)
C'est un chien…avec un gros nez song (by Alain le Lait)
Describing pets using colour adjectives – Educandy game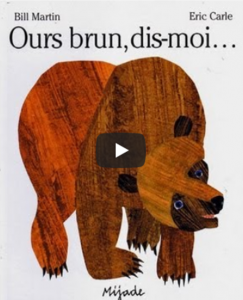 Ours Brun – we have been reading this story and you might like to follow this link to hear it being read aloud
Au magasin des animaux Practising more adjectives in masculine and feminine forms: educandy game
Les parties du corps: song by Alain le Lait. We have been having fun making up and describing some fantasy animals using language practised in this video
LES SPORTS
Sports Educandy game
Trotro fait du velo clip
LE TOUR DE FRANCE Tour de France 2021 Y3
Link for more information on the Tour de France
and see the route in 3D here
LES SPORTS SPORTS Y3 2021
Educandy game to practise sports in French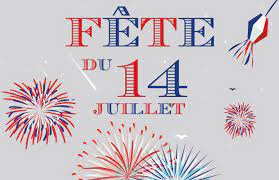 La Fête Nationale – le 14 juillet Find out about the French national day 14 juillet 2021 Y3
Follow this link for a quiz about le 14 juilllet and this link to find out more about the Eiffel Tower. Do you know when and why it was built?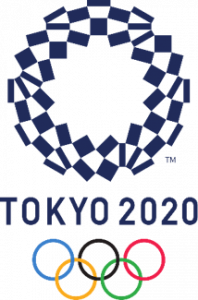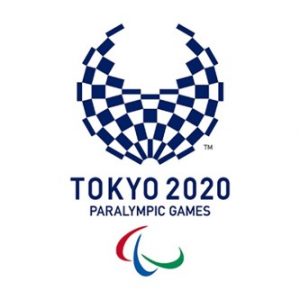 Les Jeux Olympiques et Paralympiques
Our sporting summer continues with the Olympic and Paralympic Games, from 23rd July – 5th September. Follow this link for more information: Olympics 2020
Educandy game: new Olympic/Paralympic sports
REFERENCE
Collins online French/English bilingual dictionary
VOCABULARY LISTS
GREETINGS AND SIMPLE PERSONAL INFORMATION
Y3 Classroom objects and phrases