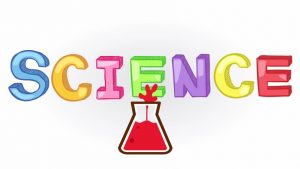 HOME LEARNING – REMEMBER, YOU CAN BE A SCIENTIST ANYWHERE!
SPACE:
https://www.gov.uk/government/collections/space-related-educational-resources-for-home-schooling
AT HOME SCIENCE FUN:
http://www.sciencefun.org/kidszone/experiments/
ZOO LIVE: You can visit zoos all over the world, from the comfort of your own home. Observing animals can teach you an awful lot about them – after visiting the animals, why not conduct some of your own research about them?
Pandas at Edinburgh: https://www.edinburghzoo.org.uk/webcams/panda-cam/
Chester Zoo Live: https://www.chesterzoo.org/virtual-zoo-2/
Webcams at Dublin: https://www.dublinzoo.ie/animals/animal-webcams/
San Diego Zoo: https://animals.sandiegozoo.org/live-cams
Science at St Thomas':
The aim of science teaching here at St Thomas' is to teach an understanding of the natural phenomena. We aim to stimulate a child's curiosity in finding out why things happen in the way they do. We teach methods of enquiry and investigation to stimulate creative thought. Children learn to ask scientific questions and begin to appreciate the way science affects their life to-day and in the future on a personal, national, and global level.
In line with the New National Curriculum (2016) We are encouraging children to become aware of how science influences our everyday lives. We are hoping that they begin to realise that Science is all around us and is incorporated into everything that we do. We asked the children to take a 'science selfie' at home whilst they were doing something scientific. The photographs we have received are brilliant and show a wide range of skills.
Science Fair Winners
Runners up: Leoni Campbell-Kolbe, Merlin Tutin, Olivia Galbraith, Harry Fielding
The overall winner: Jacob Adnett.
Science Fair event at KS2
no images were found