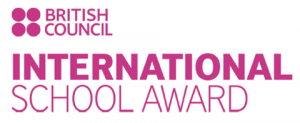 ITALIAN UPDATE: 31 marzo 2020
Ciao a tutti! Hope you are all well. Here are some more Italian links for you to try:
ALPHABET You might be interested in the Italian alphabet sounds. Note that there are only 21 original Italian alphabet letters!
LA LETTERA A ….This clip practises using words that start with 'A', 'B' and so on. There are some you might easily guess; others are very different!
ITALIAN CLUB 2019
Madame Taylor and Miss Guerriero have been really pleased with the positive response to the Italian club from Y5 and Y6 pupils. They are making great progress and have learned lots of Italian already! Just a reminder that anyone in Y5 or Y6 is welcome to join us on Thursday lunchtimes at 12:00. Also, anyone who is interested in learning Italian would benefit from following these links – why not have a go?!
Materials, links etc used in class or which we think may be useful will be available here:
http://www.digitaldialects.com/Italian.htm
https://www.euroclubschools.online/italian-quizzes
https://www.euroclub-schools.org/songs-for-learning-italian
https://www.euroclub-schools.org/italian-teaching-resources
https://www.education.vic.gov.au/languagesonline/italian/Italian.htm
EDUCANDY GAMES: go to www.educandy.com and input the appropriate code:
NUMBERS 0-10: code 56e4
GREETINGS IN ITALIAN: code 56e5
MONTHS IN ITALIAN : code 818e
DAYS OF THE WEEK IN ITALIAN: code b99c
DUOLINGO
Y5 and Y6: remember you have a Duolingo account and can use this for practising Italian as well as French. If you have forgotten how to log in send Mme Taylor a Dojo message.
Tu scendi dalle stelle: a Christmas song in Italian
È la notte di Natale – another song in Italian
ST THOMAS' ERASMUS+ PROJECT
At St Thomas' we recently completed our very successful 2 year Erasmus+ Project. Over this time 14 staff benefited from attending training courses in Carcassonne and spent time building our link with the Hélène Boucher School in Toulouse. We will be continuing to use the many resources produced by staff on the course and will be deepening the link with the school in Toulouse.
Please do look at the information below to remind you of the staff involved in the project.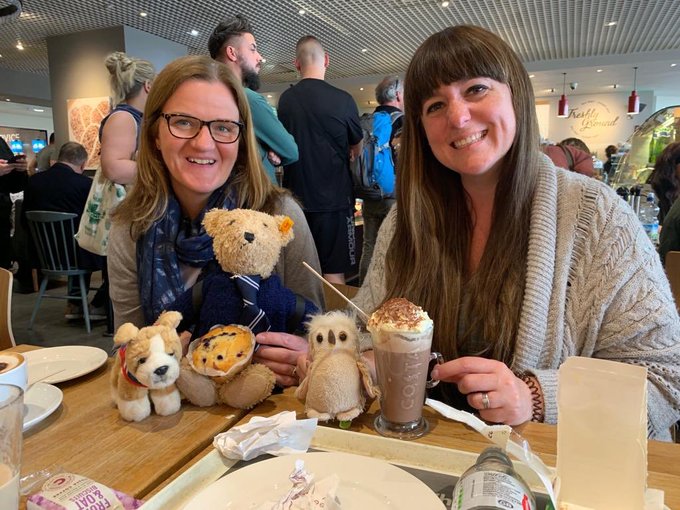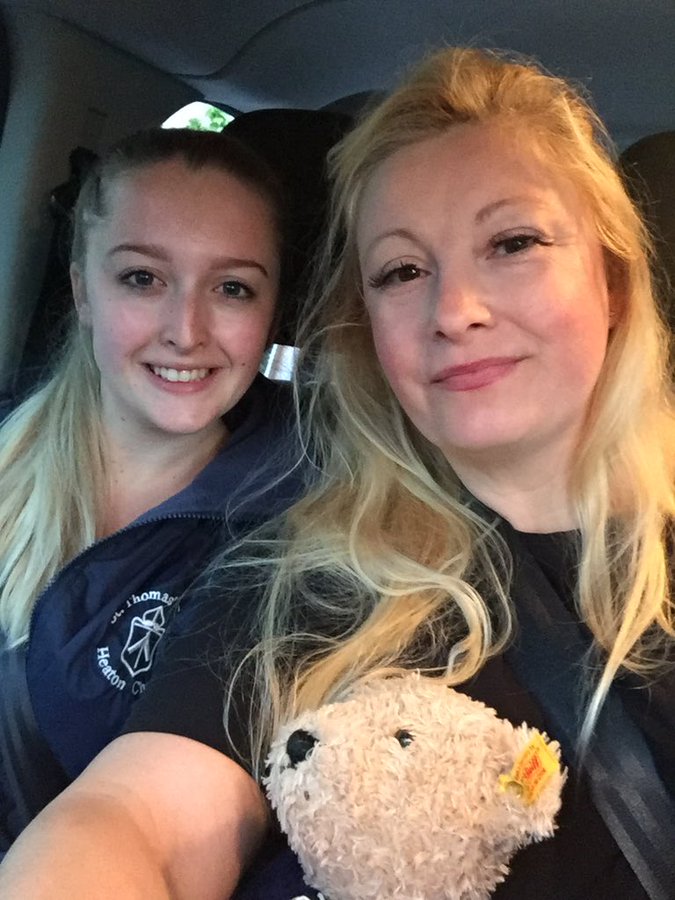 Miss Hartnett and Mrs Boardman went to France in May 2019, then Mrs Gibbs and Mrs Jorgensson were the final staff from St Thomas' to take part in our two-year Erasmus+ project in June 2019.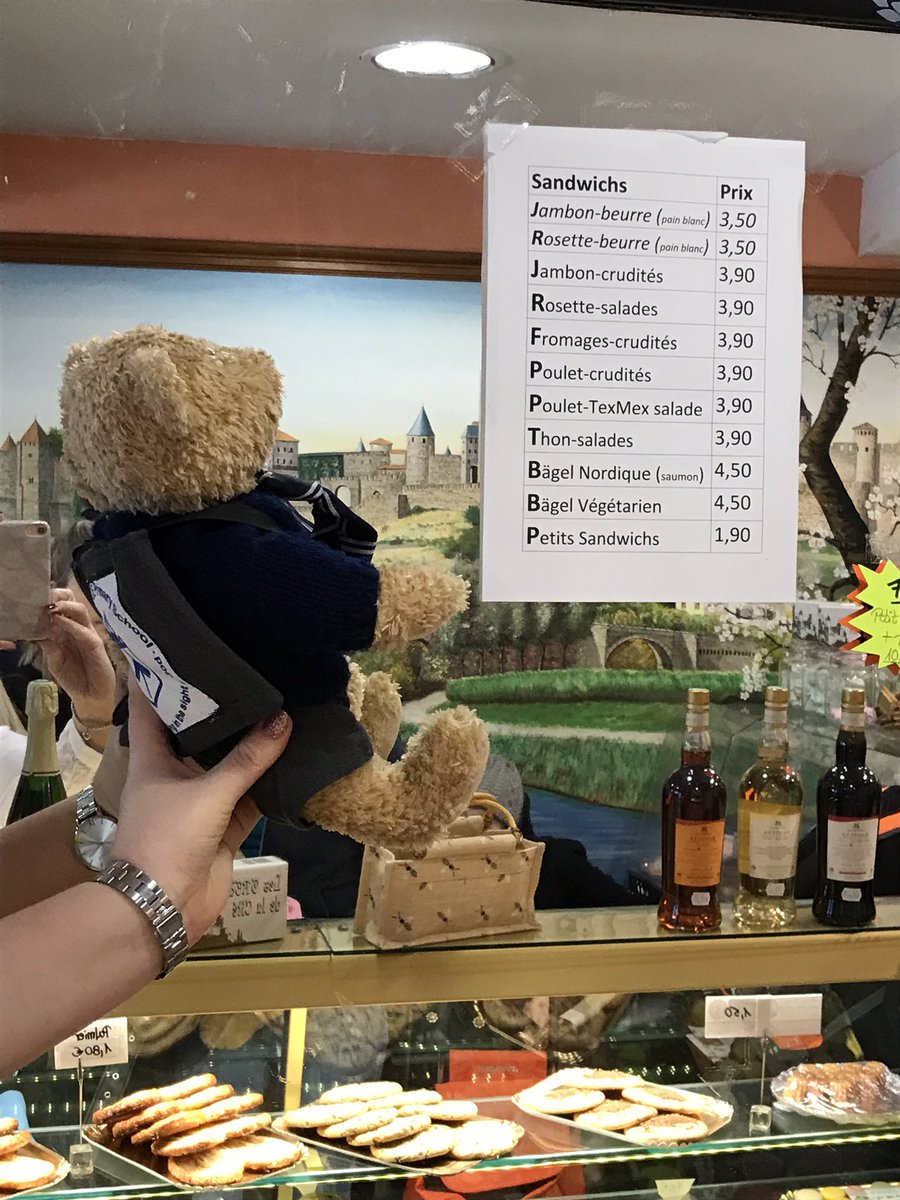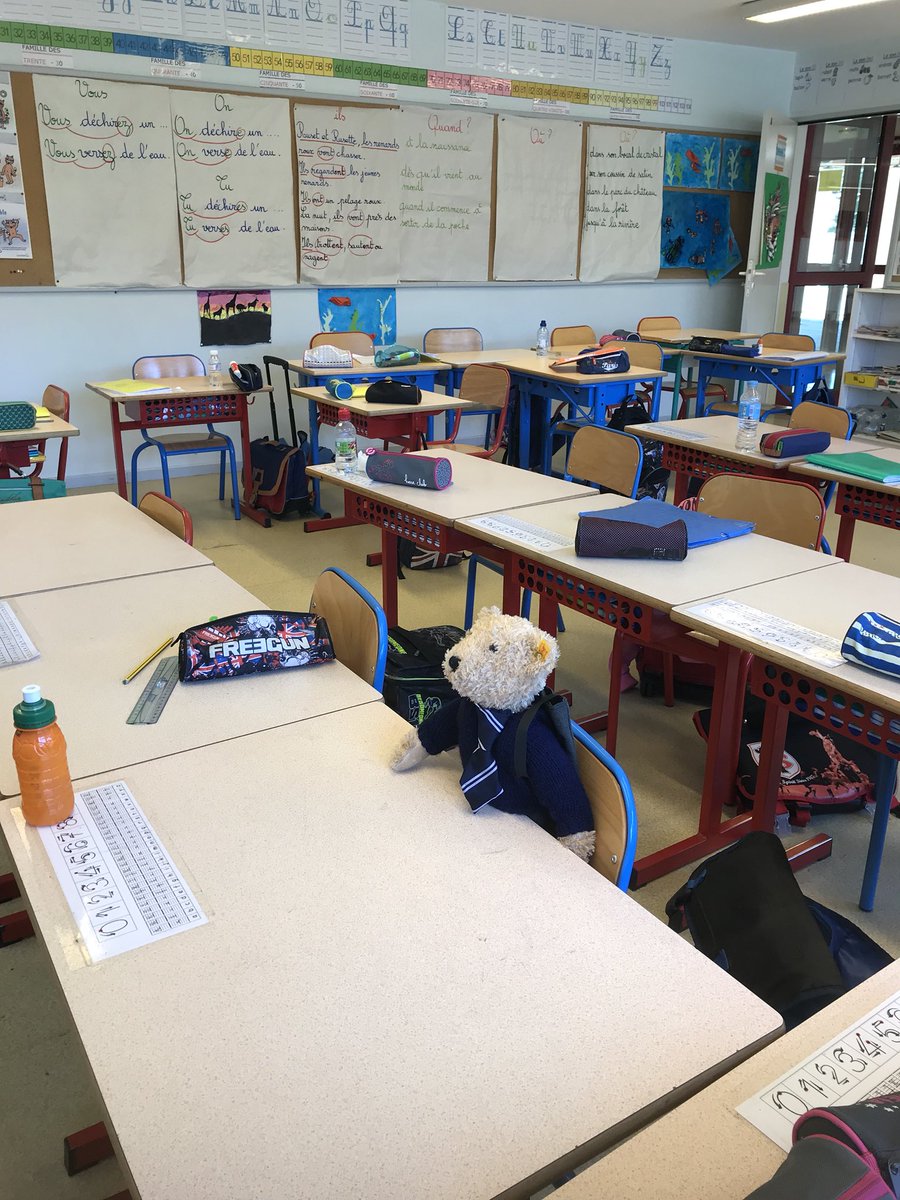 Our Erasmus+ project was a fantastic opportunity for staff to research the history of the beautiful town of Carcassonne and to gain a real insight into French culture. While in France teachers worked hard on improving their French and also spent one whole day in our link school in Toulouse where they taught English to some classes and saw what it's like in a French school! Our pupils prepared lots of material which was taken to France, and we have loved the materials sent back by the French pupils!
PHOTOS FROM EARLIER TRAINING COURSES – can you recognise all the teachers who have been to Carcassonne?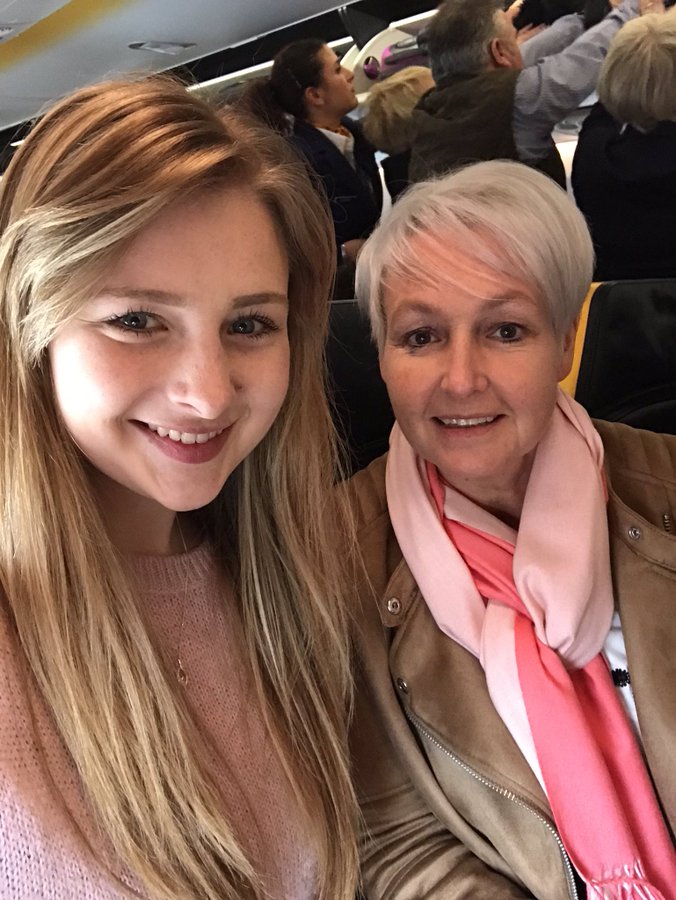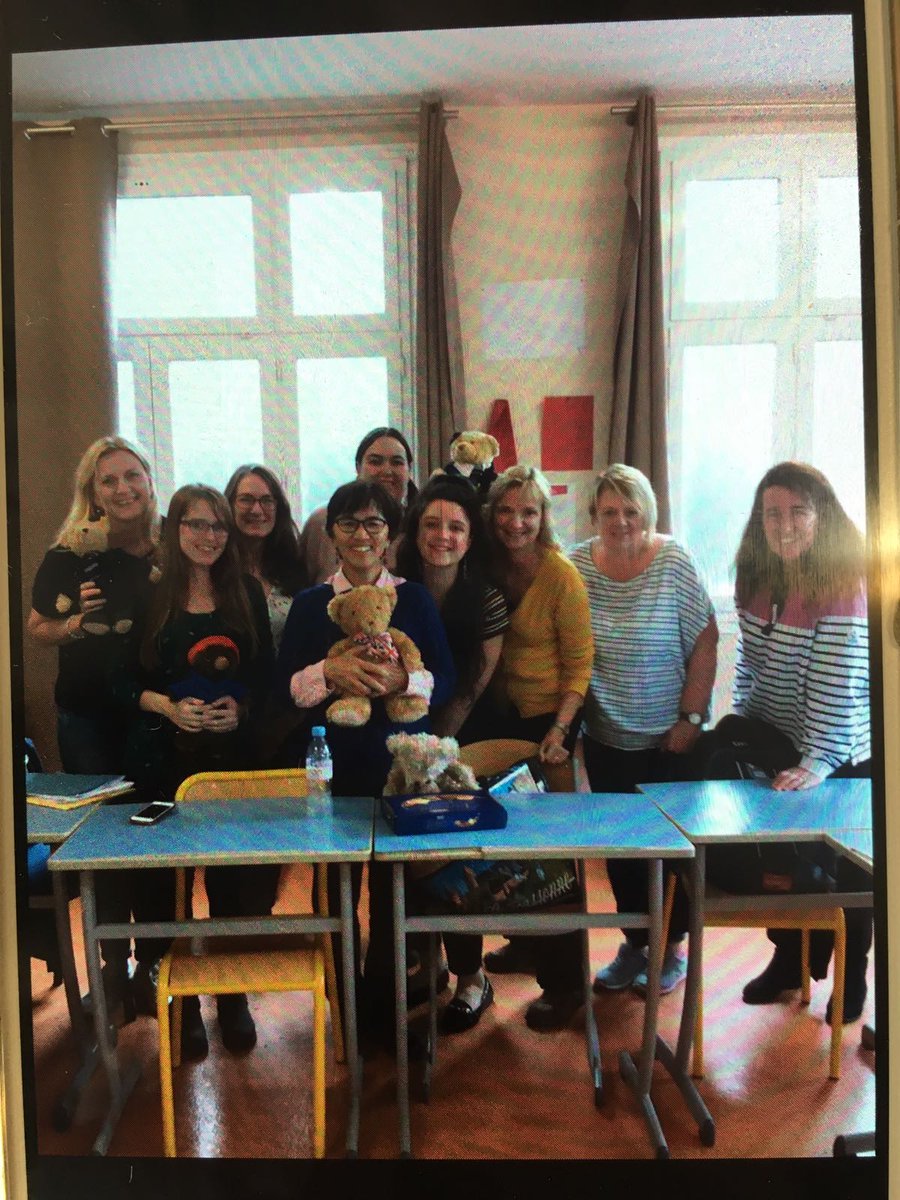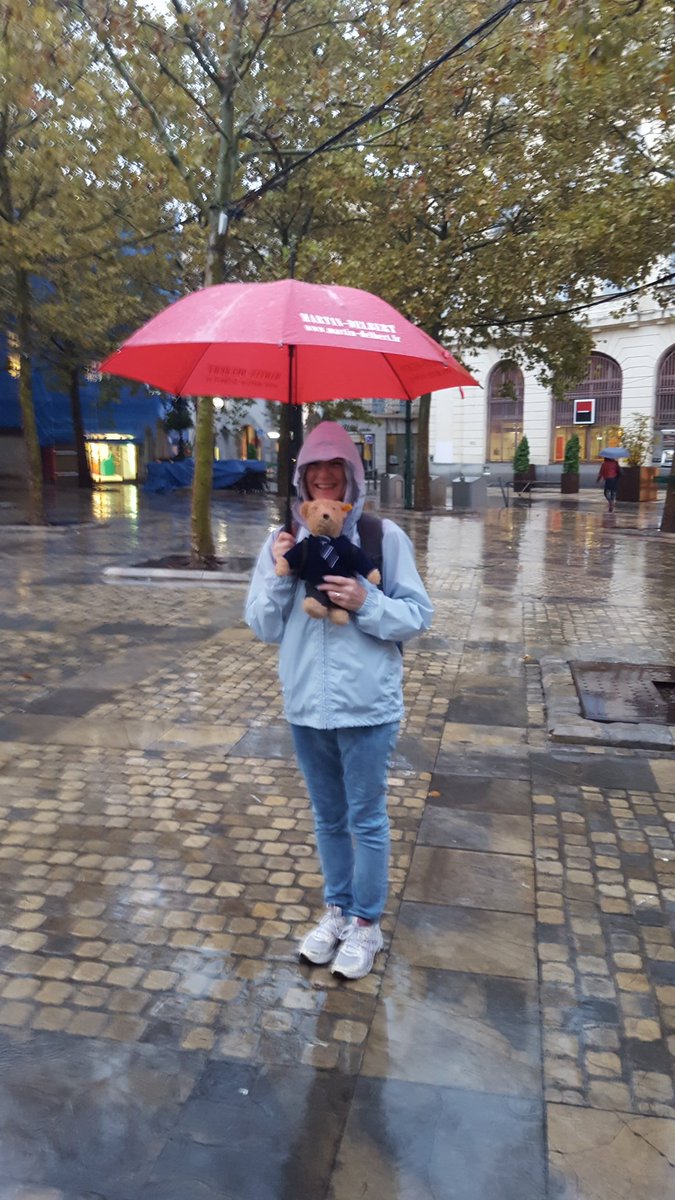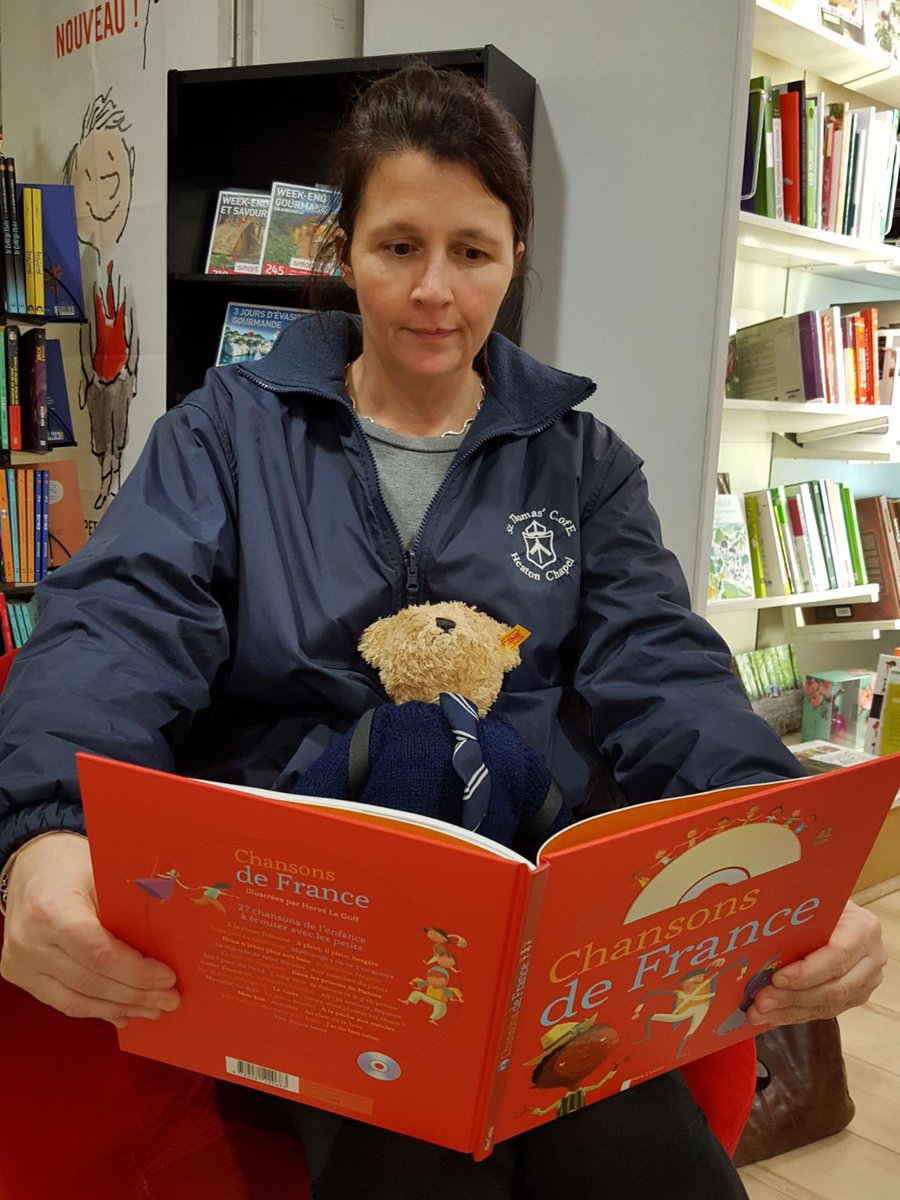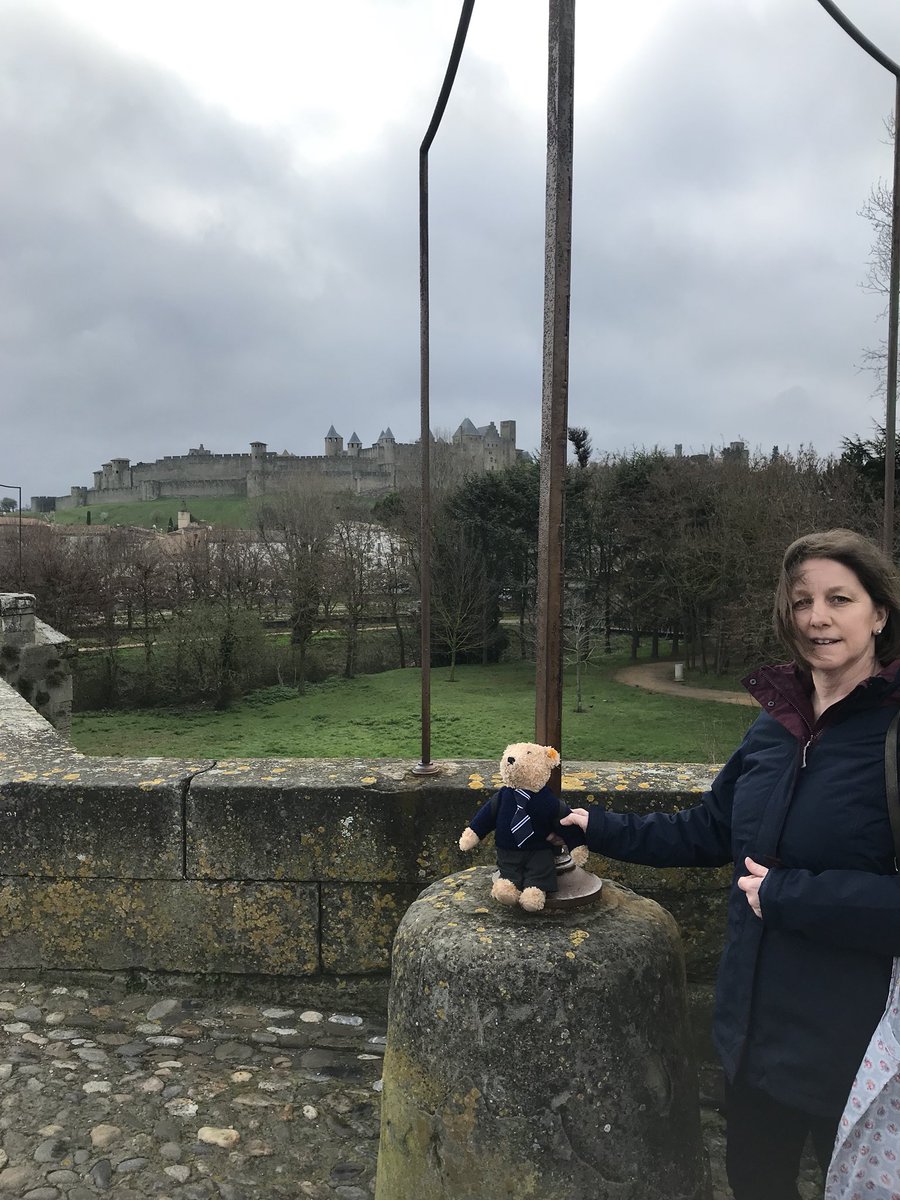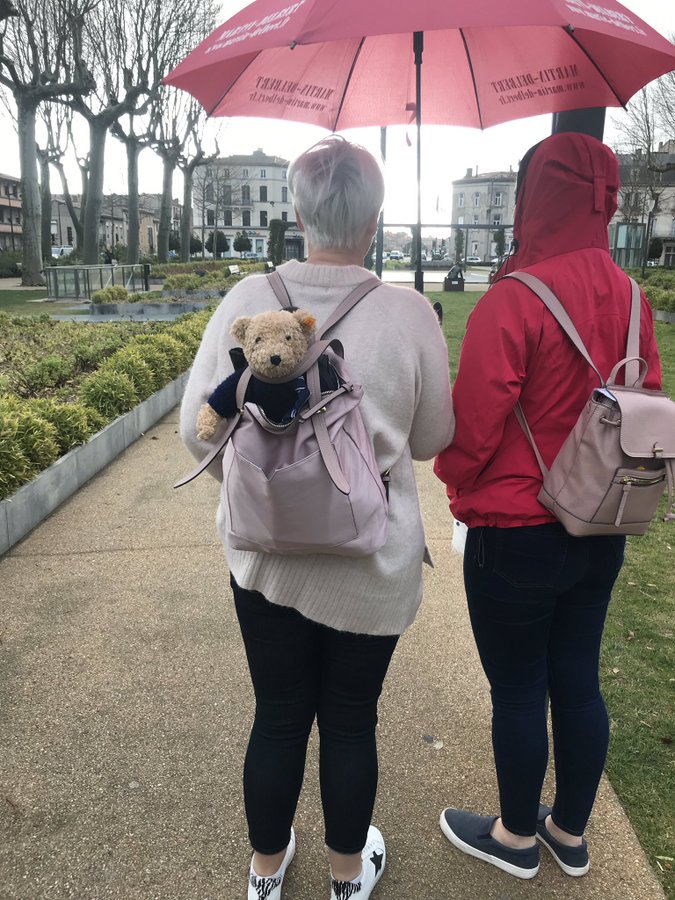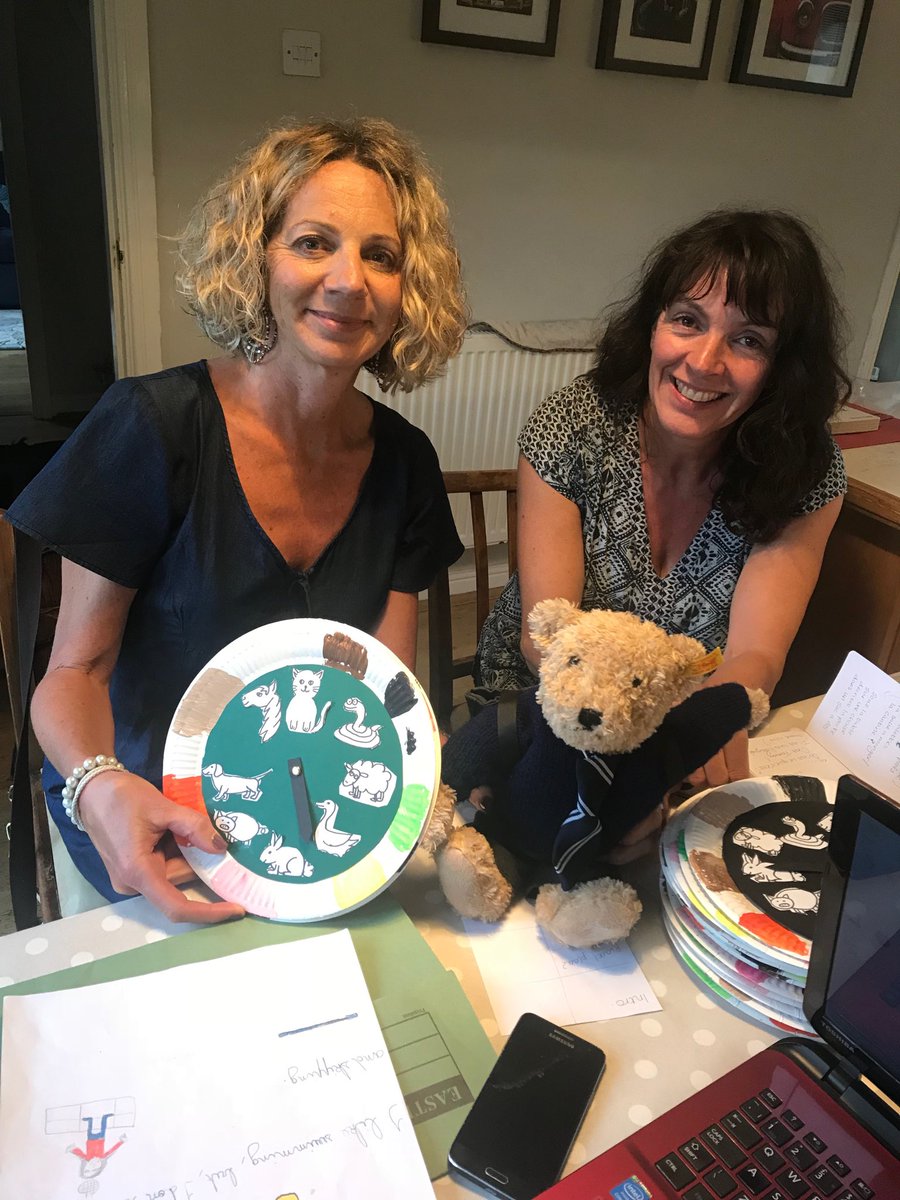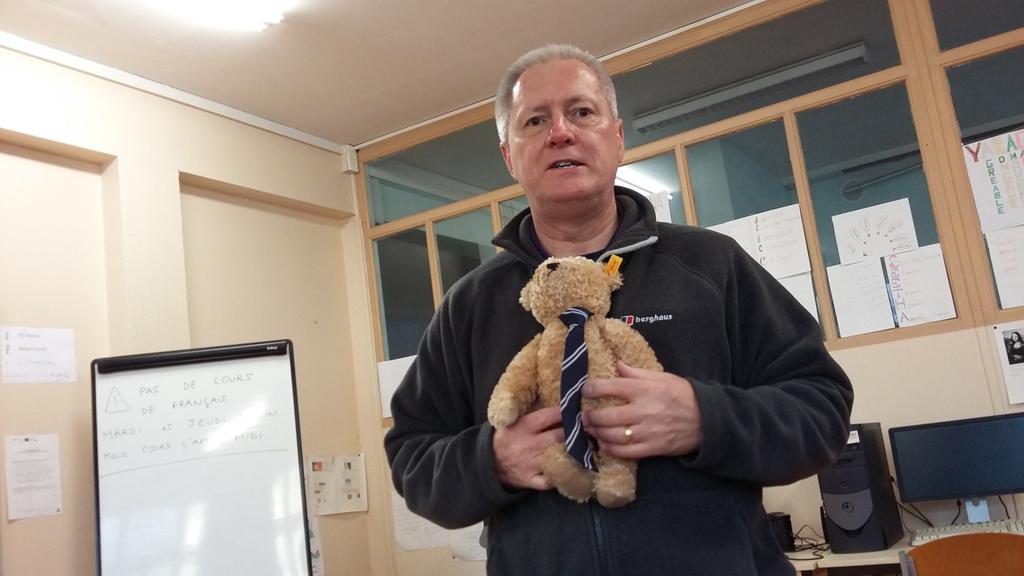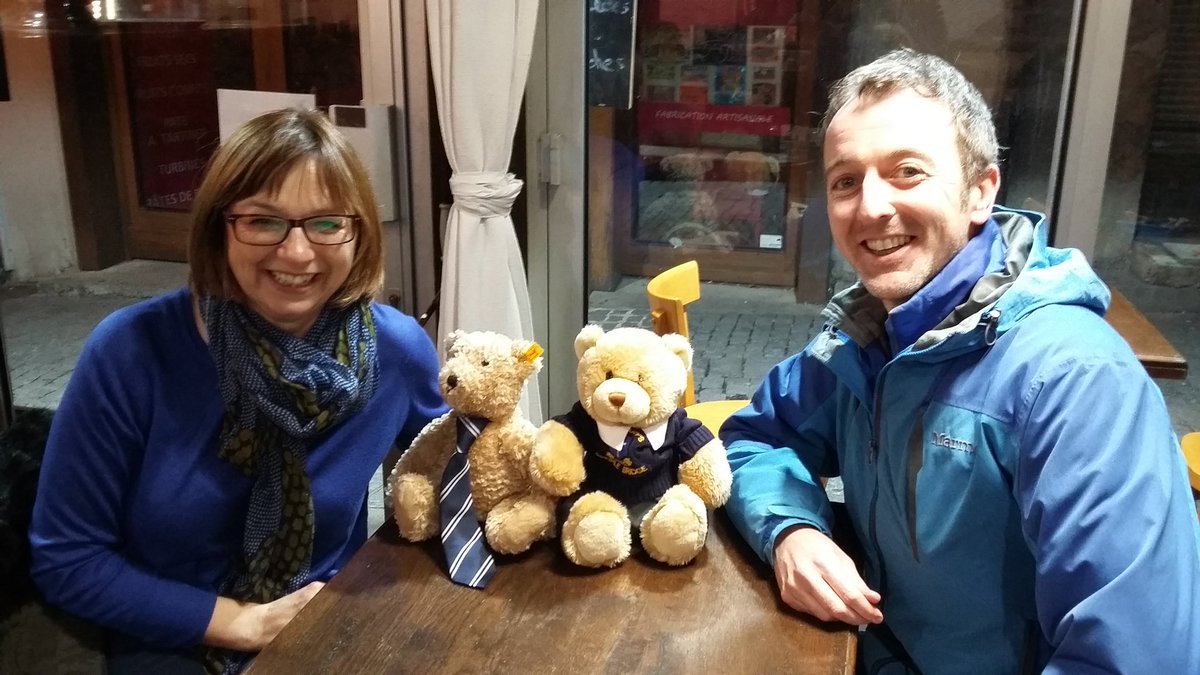 Staff who went to Carcassonne during 2017-2018 are: Miss McCalla and Mrs Gallagher; Miss Loynes and Mrs Follows; Mrs Whitehead and Mrs van Bergen; Mrs Shaw and Mrs Solway; and Mme Taylor and Mr Campen. In addition, Tommy Bear has been on ALL the trips – lucky bear!
EUROPEAN DAY OF LANGUAGES SEPTEMBER 2019
In a special assembly on Thursday 26th September we thought about other languages spoken in the world and were amazed at the number of children who speak other languages themselves or know people who do! We also celebrated the many activities which were undertaken by our pupils on Carcassonne Day in June 2019.
Here are some links for learning about other languages:
Hello to all the children of the world!
There are 25 languages sung in this version of a familiar song!
20 versions of this famous scene from 'Star Wars'
Lots of games on this webpage:
Bow wow , wouf wouf or bau bau? You decide!
EDL-animal-cards-all – more animal sounds!
Can you recognise which languages are being spoken?
FOREIGN LANGUAGES AT ST THOMAS'
At St Thomas' we aim to foster a love of learning languages and an appreciation of and respect for other cultures. Pupils are taught French for approximately one hour a week from Y1-Y6 and younger children also learn some French during the school year. In addition we aim to broaden pupils' knowledge and interest in other languages by occasionally learning a few phrases in different languages.
We follow the DFE KS2 National Curriculum Programme of Study and our curriculum is also guided by the KS2 Framework for Languages. Games and songs play an important role in language learning here at St Thomas' and we invite you to follow the links included on this website for your own amusement and to deepen your knowledge of French.
Madame Taylor is our specialist MFL teacher and subject lead at St Thomas'. In addition all class teachers are involved in delivering and supporting the teaching of French at our school and Mrs Jorgensson teaches French to Y1.
Please follow the drop-down box links from the home page for information pertinent to each year group.
Primary School National Curriculum – Languages
https://www.gov.uk/government/publications/national-curriculum-in-england-languages-progammes-of-study
FRENCH-CURRICULUM-OVERVIEW 2019 20 website
SONGS FOR YOUNG LEARNERS
Pomme de reinette et pomme d'api
OTHER LANGUAGES
Chinese New Year 20176 in Mauritius
Try out this link for lots of games!
CHRISTMAS AND LA FÊTE DES ROIS
Euroclub Schools Christmas Page
Merry Christmas in different languages
Vive le vent (recognise the tune?!)
Mon beau sapin (another familiar tune)
silent-night-stille-nacht-douce-nuit
CELEBRATIONS IN FRANCE AND THROUGHOUT THE WORLD
guess the book french to english For La Journée Mondiale du Livre