Welcome to Year 6
During Year Six we endeavour to prepare all children for a smooth transition to secondary school.
To find out more about the exciting topics we will be covering this Spring Term, please click on the 'Topic Web' link below.
All children in Year 6 have a Homework Planner which they should bring to school daily. It is an important method for managing homework tasks, a skill they need to have developed in preparation for Year 7. It is also an important method of communication between parents and the class teacher. We expect Year 6 to read daily for 20 minutes. Please check your child's planner regularly and sign them each weekend. Even at this stage, it is extremely helpful if you encourage discussion about the plot, characters and what may happen in the story.
Communication with School
Information will be sent home via e-mail, text and/or letter.
We may also use your child's Reading Record to communicate personally with you, so please check these regularly.
If you want to speak to your child's Class Teacher personally or need to discuss a matter at length then please telephone or email the school office to arrange an appointment at a mutually convenient time. Quick messages can be left each morning with the adult on door duty at the school gates at 8.30 onwards.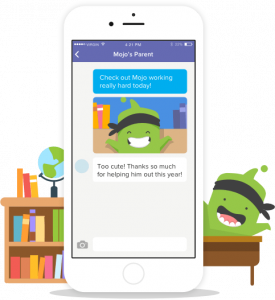 https://www.classdojo.com/
Keep in touch with us through ClassDojo in the link provided, a great way to see how your child is getting on in year 6.
All children have been issued with a parental login code.
Have a look at the web pages below to support learning in Year 6.