We work hard in Year 5 but we also have lots of fun. You will find below some important information about life in Year 5. There are also some good links to programs that will help you support your child's learning journey.
The class is taught each week on Monday, Tuesday and Wednesday by Mrs Whitehead and then by Mrs Galbraith on Thursday and Friday. The class Teaching Assistant is Mrs Gallagher.
BE THE CHANGE – Young Leaders Award
The Young Leaders Award is a fully resourced leadership and character education programme, designed by the Archbishop of York Youth Trust, to be delivered by teaching staff within the classroom. Pupils learn about key leadership skills, grow in character and have practical opportunities to volunteer and help others in their community. As you may have seen over the past year, our Year 5 classes took part in a number of charitable cause events and raised a huge amount of money! Also, more locally, they have regularly visited Newlands care home.
We will continue to take part in the award and build on our links this year, 2019-2020.
Below is an audio file of the 'Archie B' song that will accompany Year 5's YLA assembly.
Homework
In Year 5 the children have weekly homework for numeracy and literacy and occasional pieces of topic work to complete. Literacy can be a piece of writing from a range of genres or a grammar/punctuation exercise. The children have a purple homework book to write in but sometimes they are asked to complete a worksheet that should then be stuck in their homework book. Mathematics takes the form of an activity from the white CGP Mathematics book. There are 10 weekly spellings and a times table to learn ready for a weekly test. Would you please also date and sign all homework when it is completed to your satisfaction.
Literacy – given out on a Friday to be returned the following Wednesday
Mathematics – given out on a Friday to be returned the following Wednesday
Spellings – given out on a Friday and tested the following Friday
Tables – given out on a Friday and tested the following Friday.
Reading
It is essential that your child brings their reading book and reading record in to school with them every day. Your child may change their books whenever they need to but we ask that they put their reading record book and new reading books on the teachers table so that we can record the titles.
As well as individual reading, children will also have a guided reading session with either the CT or TA at least once a week. Within the school there is a huge focus on guided reading with groups of children, to ensure children are comprehending what they read.
Please support your child by encouraging them to read daily, for a minimum of 15 minutes, and signing their 'Reading Record' on a weekly basis. At this stage it is extremely helpful and beneficial if you encourage discussion about the plot, characters and what may happen in the story.
P.E
The class have Games with Mr Beeley on Tuesday afternoons and Gymnastics/Dance with Mrs. Whitehead on Wednesday afternoon. However, during the Summer term the Wednesday session is replaced by swimming on a Thursday.
Curriculum and Assessment
As you may be aware, a new Primary National Curriculum was introduced in September 2014 and the system of assessing with levels was abolished. School has 'bought into' a number of different resources and schemes of work and we will be using these alongside our own school planning, as and when appropriate, to ensure children have a broad and balanced curriculum.
Assessments are on-going throughout the year and will encompass a mixture of teacher assessment and more formal assessments. Details of assessments will be available during parent's evenings and will also be detailed on children's end of year reports. An overview of the Year 5 curriculum for each term can be found below.
Communication with School
Information will be sent home via e-mail, text and/or letter.
We may also use your child's Reading Record to communicate personally with you, so please check these regularly.
If you want to speak to your child's Class Teacher personally or need to discuss a matter at length then please telephone or email the school office to arrange an appointment at a mutually convenient time. Quick messages can be left each morning with the adult on gate duty from 8.30 onwards.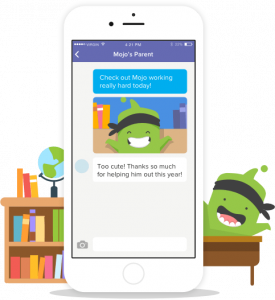 https://www.classdojo.com/
Keep in touch with us through ClassDojo in the link provided, a great way to see how your child is getting on in Y5.
All children have been issued with a parental login code.

Purple Mash
As a school we have signed up to an award winning website packed full of activities to help your children learn. All children have been sent home a login for you to use at home. Here is a quick link to the login page! All you have to do is click on the Purple Mash title
Inference and Deduction KS2 PPT- NEW
Useful Websites
Websites to help your child! Just click on the titles and then follow the links!
Numeracy Links
Literacy Links
RE/PSHE Links
News!
ICT
Science
Skillswise times tables activities