Outdoor Learning
For our first Outdoor Learning session, our focus was cooperative outdoor games. The children had a fantastic afternoon working together, having fun and enjoying the sun!
Heaton Moor Park visit
We visited our local park to go on a tree and plant hunt. We had a check list of different trees and plants to find along the way. We talked about deciduous and evergreen trees, and the feel and look of the different leaves. We were very lucky to go on such a sunny day!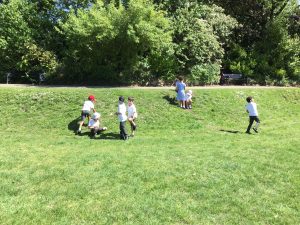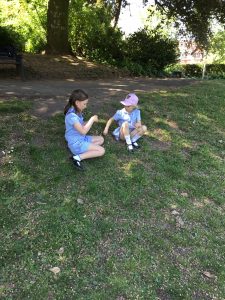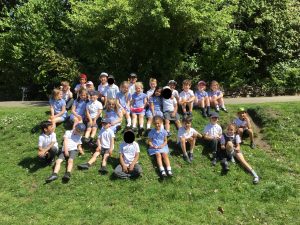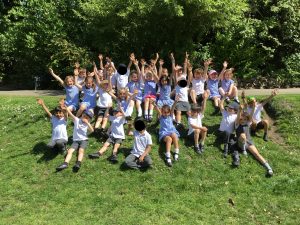 Aliens have landed!
Oh no! Aliens decided to land in our playground. Not only that, they crept into the classroom and left some funny presents! I wonder which book they are from?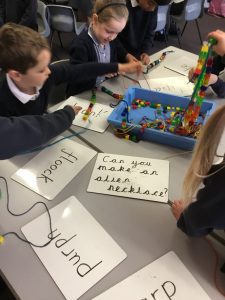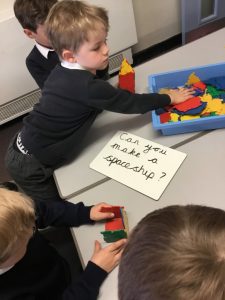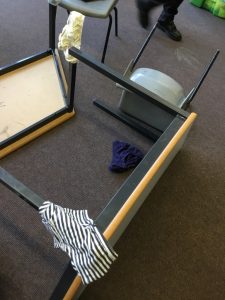 Art Week 2019
The theme for our Art Week this year, was famous female artists. We studied Georgia O'Keefe and looked at how she chose what to paint. We found out that O'Keefe often painted very close up sections of flowers and plants, so we went on a hunt around the playground and took a close up look and different plants using magnifying glasses.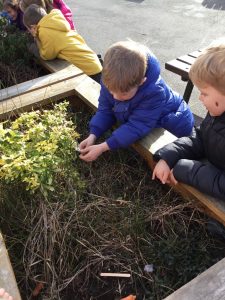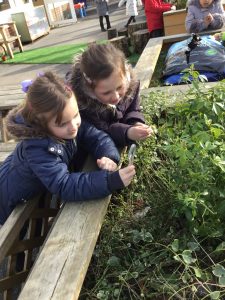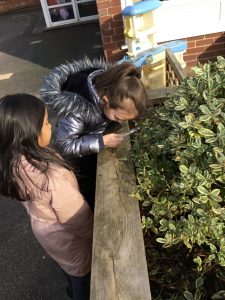 Fruit and Veg Art
To continue with the fruit and vegetable theme, today we looked at the artist Giuseppe Arcimboldo. We found out that he was alive nearly 500 years ago and that he would create portraits out of fruit and veg. So, we had a go at creating faces out of just fruit, veg and a lot of teamwork!
We are SUPER!
Year 1 spent the day as SUPERHEROES. We used our superpowers to help us write 'wow' words.