Current Fundraising
We would like to start by saying a huge THANK YOU to everyone who took part in Break the Rules Day – an inspired suggestion from Anita Lincoln. The children loved the day and it raised an amazing £952.82!!! A big thank you to Anita for the idea and her help with organising the day and thanks to you all for your support.
Whilst the restrictions are now thankfully easing, unfortunately – once again – we won't be able to hold our Summer Fair.
However, we have come up with a short Summer programme, which we hope you can support:-
SPONSORED RUN – 28th May.
For a £2 donation, the children will be allowed to come to school in a sports kit
of their choice and will take part in a Sponsored Run! The run itself will be organised by School PE Co-ordinator Mrs Brokenbrow and will take place during school hours. The children will complete the run on the site they attend, with the exception of the Y2 children who will take part at the KS2 site as part of their transition programme.
Thank you to Mrs Brokenbrow for all her help with this event.

FATHERS DAY CARDS & GIFTS – BEING SOLD 15-17TH JUNE (OUTDOOR SALE).
The children will be able to select and buy Father's Day presents during the lunch
break. This will take place on both sites as usual and gifts will be sold outdoors. More details will follow.
LUXURY RAFFLE – TICKETS SOLD w/c 21ST JUNE. DRAW 9TH JULY.
The Luxury Raffle returns with tickets coming home in book bags from 21st June!
Check out the fantastic pool of prizes up for grabs, thanks to donations from parents and companies within our community. The raffle draw will take place on 9th July.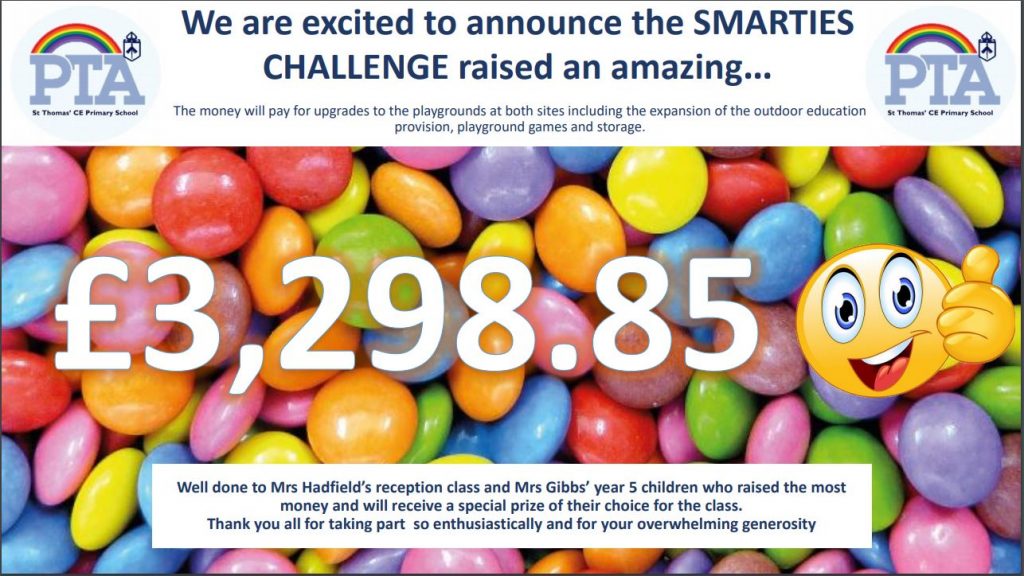 Thanks again to everyone who helped to plan, organise and run events last year and watch out for details of some new initiatives coming soon!
We always welcome new ideas and volunteers so please get involved! Remember the PTA are just a group of parents, carers and staff just like you! We all come together to give whatever time or skills we have to try to raise money for our school and our children.
We hope you can join us for our AGM and if you have any queries ahead of the meeting, please email Rhian Greaves, PTA Co-Chair: rhiangilligan@yahoo.co.uk