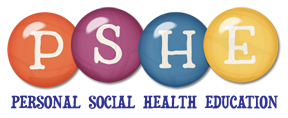 PSHE at St. Thomas' CE Primary School
At St Thomas' our PSHE curriculum is central to the development of our pupils and is embedded into our ethos, upholding biblical values such as justice, compassion and perseverance. It aims to promote and support the spiritual, moral, social, cultural, mental and physical development of pupils and prepare them for opportunities, responsibilities and experiences in their lives. We recognise that this curriculum supports our school vision to provide a safe and nurturing environment that equips and empowers the children to flourish.
As well as embedding the values and skills discretely through everything we do, we also teach PSHE directly through lessons, circle times and assemblies as well.
Our curriculum is split into three core values, 'Living in the wider world', 'Relationships' and 'Health and Wellbeing', which introduce challenge and build on prior learning throughout the school. We include units of work at age appropriate levels that teach aspects such as British Values, economic wellbeing, relationships and sex, 1st aid, health, hygiene, cyber safety and drugs education, to help children to develop into well rounded citizens.
We aim to provide children with the knowledge that will enable them to make informed decisions about their wellbeing, health and relationships and to build self-efficacy and resilience. Our curriculum is flexible to the needs of our pupils to allow teachers to address things that are relevant at that time and we use a 'Restorative Approach' to encourage children to positively manage their feelings and behaviour. The experiences we provide aim to equip pupils to put their knowledge into practice as they develop the capacity to make sound decisions when facing risks, challenges and complex contexts.

At St. Thomas' SEAL topics are embedded throughout the curriculum and modelled within the ethos of the school. However, SEAL has its natural "home" within the PSHE area of the curriculum.
The six SEAL themes that we follow throughout the year comprise of:
Autumn Term
New Beginnings
Getting on and Falling Out
Spring Term
Going for Goals
Good to be Me!
Summer Term
Relationships
Changes
SEAL lessons may be discrete, cross-curricular or delivered in circle times. All help children to develop their skills as independent learners, acquiring skills to overcome and solve problems. They are encouraged to talk about and manage their feelings and emotional responses to situations they encounter at school and to work together co-operatively throughout all aspects of the curriculum. SEAL activities aim to develop self-confidence and team work. They encourage children to set themselves a goal and know how to achieve it in small steps.

During Spring 2019 we launched HeartSmart, which is a creative new approach that many primary schools use to build character, emotional health and resilience in children. This runs alongside our existing PSHE (Personal, Social and Health Education) and SEAL (Social and Emotional Aspects of Learning) curricula, to equip children with foundational principles and skills to help improve their mental health, relationships and academic achievement. As a school we recognise the value of educating the heart alongside educating the mind and HeartSmart is a great tool to do just that.
'Boris the Robot' visited both sites for a launch assembly, and the children were introduced to The HeartSmart High Five. Check out the HeartSmart Parent Hello video on YouTube for more information.
Each half term the whole school focuses on one of these High Five principles:
HeartSmart Parent Hello:
https://www.youtube.com/watch?v=WI9XpRqJXwQ#action=share
Relationships and Sex Education
We are launching our new RSE curriculum during the Summer Term (2021).
All parents were invited to video meetings and were given the opportunity to view the new content, lessons and resources as well as to ask any questions or queries they may have regarding the new statutory curriculum.
Here you will find edited versions of the PowerPoints that were shared during these meetings, as well our RSE policy.
Please contact your class teacher if you wish to discuss this further.
RSE Policy_FINAL DRAFT_19.5.21
RSE_primary_schools_guide_for_parents
Y1_RSE meeting ppt_May 2021_edited version
Y2_RSE meeting ppt_May 2021_edited version
Y3_RSE meeting ppt_May 2021_edited version
Y4_RSE meeting ppt_May 2021_edited version
Y5_RSE meeting ppt_May 2021_edited version
Y6_RSE meeting ppt_May 2021_edited version