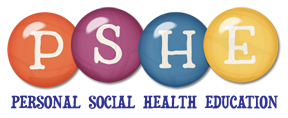 PSHE at St. Thomas' CE Primary School
Each year group will cover PSHE topics which include Anti-Bullying, E-Safety, Relationships/Sex Education (RSE) and Drugs, Alcohol and Tobacco Education. This is delivered throughout the year on a spiral basis, allowing the children to build on their prior understanding and learning.
We participate in Anti-Bullying week activities during November, and an E-Safety week in February.
Each PSHE/ SEAL theme aims to develop the children's vocabulary and self-knowledge throughout a range of learning opportunities.
St. Thomas' CE Primary School also works to promote the children's spiritual, moral, social and cultural development through a range of experiences, whilst encouraging and discussing local and global citizenship within a framework of British values.

At St. Thomas' SEAL topics are embedded throughout the curriculum and modelled within the ethos of the school. However, SEAL has its natural "home" within the PSHE area of the curriculum.
The six SEAL themes that we follow throughout the year comprise of:
Autumn Term
New Beginnings
Getting on and Falling Out
Spring Term
Going for Goals
Good to be Me!
Summer Term
Relationships
Changes
SEAL lessons may be discrete, cross-curricular or delivered in circle times. All help children to develop their skills as independent learners, acquiring skills to overcome and solve problems. They are encouraged to talk about and manage their feelings and emotional responses to situations they encounter at school and to work together co-operatively throughout all aspects of the curriculum. SEAL activities aim to develop self-confidence and team work. They encourage children to set themselves a goal and know how to achieve it in small steps.
Guidance about teaching personal, social, health and economic education (PSHE) in England:
https://www.gov.uk/government/publications/personal-social-health-and-economic-education-pshe
RSE_primary_schools_guide_for_parents
Heart Smart
In the Spring Term we launched HeartSmart, which is a creative new approach that many primary schools use to build character, emotional health and resilience in children. This runs alongside our existing PSHE (Personal, Social and Health Education) and SEAL (Social and Emotional Aspects of Learning) curricula, to equip children with foundational principles and skills to help improve their mental health, relationships and academic achievement. As a school we recognise the value of educating the heart alongside educating the mind and HeartSmart is a great tool to do just that.
'Boris the Robot' visited both sites for a launch assembly, and the children were introduced to The HeartSmart High Five. Check out the HeartSmart Parent Hello video on YouTube for more information.
Each half term the whole school focuses on one of these High Five principles:
This half term we will be covering the third principle – Don't Rub it In, Rub it Out! Children in EYFS will have a range of activities to explore this theme, and Years 1-6 children will have a series of seven lessons which are delivered through PSHE lessons, Circle Times or assemblies each week. To find out more about this theme, check out https://heartsmartprimary.com/rubitout/ using the password HS-Cr3at!v
You will find a short video for families to watch as well as some activities you might like to try at home too
HeartSmart Parent Hello:
https://www.youtube.com/watch?v=WI9XpRqJXwQ#action=share
Intro Theme:
https://heartsmartprimary.com/getHS/
Password: HS-Cr3at!v
First Theme:
https://heartsmartprimary.com/letlovein/
Password: HS-Cr3at!v
Second Theme:
https://heartsmartprimary.com/tmsihealthy/
Password: HS-Cr3at!v
Third Theme:
https://heartsmartprimary.com/rubitout/
Password: HS-Cr3at!v
Fourth Theme:
https://heartsmartprimary.com/fiamistake/
Password: HS-Cr3at!v
Fifth Theme:
https://heartsmartprimary.com/nwtitrue/
Password: HS-Cr3at!v