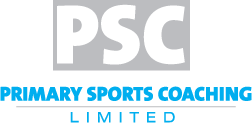 PSCL, with support from schools currently provide a wide spectrum of after school sports and dance clubs to primary schools in and around Greater Manchester.
PSCL aims to provide primary school pupils with physical literacy and generic motor skills. After School Clubs allow children to access a broad diet of physical activity and lifelong skills. The services we offer are flexible and meet with your school's extra-curricular needs. Below are the clubs we currently run in your school:
St. Thomas' INFANTS Oct – Dec 2019
St. Thomas' JUNIORS Oct – Dec 2019
Every PSCL coach is Enhanced DBS checked and approved, as well as being trained in first aid and safeguarding children. In order to maintain the high levels of coaching in the school environment, PSCL has a rigorous recruiting process in place.
PSCL prides itself on employing only coaches with referenced teaching and coaching experience. Continuous professional development is a necessity for all coaches. PSCL strives to ensure all coaching staff are up-to-date with relevant coaching qualifications, training techniques and strategies.
info@primaryscl.co.uk
07597821198
https://www.primaryscl.co.uk