YEAR 6 FRENCH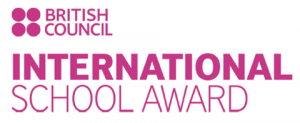 Being a Linguist Year 6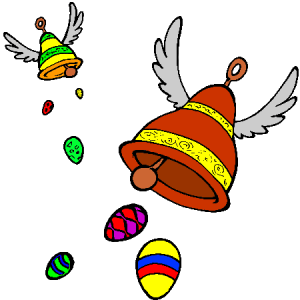 EASTER IN FRANCE
Check out the Easter information and activities on our main MFL page!
LINK WITH FRANCE -LATEST
We have continued our link with the École Hélène Boucher in Toulouse and Y6 have been busy writing replies to the latest letters, received in the last couple of weeks.
ACTIVITIES
Below you will find links to work done in class and to resources that can help you with your French. This year we are focusing on phonics and grammar as well as various topics which include:
Months and seasons; Weather and climates; The geography of France and its geographical features; Compass points; Saying where you come from; Languages and nationalities; Talking about where you live; Saying what is in a town; Festivals in France and the UK.
Please also carry on with Duolingo ! À bientôt!
REFERENCE
Collins online French/English bilingual dictionary
FRENCH PHONICS
We have been looking at different sounds of French and how they are written. These links may be useful for further practice:
key sounds and practice (adapted from Rachel Hawkes.com)
Léon le caméléon song
DIGITAL DIALECTS
Digital dialects is a useful website where French native speakers say the vocab you are practising. Try these links:
DUOLINGO and EDUCANDY
All Y6 pupils have a login to Duolingo which is a fun and very useful app. If you have lost your login details please ask Mme Taylor for a reminder. Educandy is also very useful for practising the topics we have covered in class; see the links below. Bon travail!
MYSELF, MY FAMILY, MY HOME, MY LOCAL AREA
Revision of common questions and answers: go to www.educandy.com and enter the code 4835
More Educandy games: www.educandy.com code 1377 and 137b
Ma famille game
Il a les yeux rouges (descriptions) song (by Alain le Lait)
Rooms in the house – vocabulary
Les pieces de la maison (rooms in the house) games
Places in town Educandy game: go to https://www.educandy.com and enter the codes 21ac and 3d00
Chez moi Educandy game: use code 4fc2
GEOGRAPHY OF FRANCE
Dans Paris il y a une rue – poem by Paul Eluard
.A-paris-il-y-a-y6 vocab
La Marseillaise song
la-marseillaise-chorus lyrics
VARIOUS
Numbers song to 50 song
Numbers to 60 Educandy game: go to www.educandy.com and enter the code 28f6
Les nombres 1-100 games
Les nombres 1-100 #2 games
Les virelangues tongue twisters – clip
Common phrases online practice game (uses 'vous' form)
SEE ALSO Y5 AND Y4 GAMES AND LINKS!
VOCABULARY LISTS