YEAR 6 FRENCH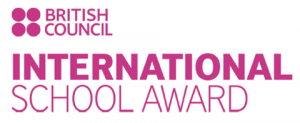 Being a Linguist Year 6
AUTUMN TERM 2021
Welcome back to school! Bienvenue à tous!
Below you will find links to work done in class and to resources that can help you with your French. This year continue our focuson phonics and will get to grips with French grammar as well as various topics which include:
All about me; Spelling and phonics; My town; Transport and getting around; Learning about France and other Francophone countries .
We also encourage you to use Duolingo to help develop your skills in French or other languages. If you have lost your login details please ask Mme Taylor for a reminder. Educandy is also very useful for practising the topics we have covered in class; see the links below.
REFERENCE
Collins online French/English bilingual dictionary
BONJOUR
https://www.youtube.com/watch?v=atNkI6QFZ50 Bonjour song (Alain le Lait)
CLASSROOM LANGUAGE
Educandy game
REVISION OF PERSONAL INFORMATION
Revision using some educandy games. Please follow the links:
FAMILY/DESCRIPTIONS
Ma Famille song (by Alain le Lait)
Educandy games:
Revision of common questions and answers using educandy
Another educandy game which really focuses on accuracy
Il a les yeux rouges (descriptions) song (by Alain le Lait)
FRENCH ALPHABET
In French the alphabet sounds are said differently than in English. We will practise spelling out our names and those of our family members so that a French person would understand. Here are some useful resources:
La chanson de l'alphabet – as done in class
Alphabet song by Alain le Lait
Another alphabet song – do you recognise it?
L'alphabet avec Didou – clip
MY TOWN AND GETTING AROUND
Places in town Educandy game one; game two
GEOGRAPHY OF FRANCE
Dans Paris il y a une rue – poem by Paul Eluard
.A-paris-il-y-a-y6 vocab
FRENCH PHONICS
We have been looking at different sounds of French and how they are written. These links may be useful for further practice:
key sounds and practice (adapted from Rachel Hawkes.com)
Léon le caméléon song
MONTHS, DAYS & NUMBERS
Les mois de l'annee song (by Alain le Lait)
Months Textivate link – games
Days and months online practice game
1-10 en francais games
Numbers 0-10 Educandy game
Numbers song to 50 song (by Alain le Lait)
Numbers 11-20 Educandy game
Months Educandy game
BIRTHDAY AND DATES
Quelle est la date de ton anniversaire?
VERB WORK
We will look at the forms of various French verbs, beginning with 'avoir' to have.
Go to educandy.com to practise at home :
Here is the verb avoir:
AVOIR = TO HAVE
j'ai = I have
tu as = you have (singular)
il a = he has
elle a = she has
nous avons = we have
vous avez = you have (plural or formal)
ils ont = they have
elles ont = they have (all female)
THE VERB AIMER = to like
Y6 using J'aime je n'aime pas
Educandy game using j'aime and je n'aime pas
Some more educandy verb practice links are below:
aimer – another game (I, you, he, she + sports)
aimer game (all parts of aimer)
LES SPORTS
Le Tour de France Tour de France 2021 Y6
Link for more information on the Tour de France
and see the route in 3D here
Les sports – saying which sports you like and dislike SPORTS Y6 2021
Educandy games to practise sports: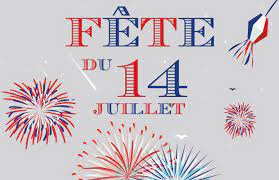 La Fête Nationale – le 14 juillet
14 July French National Day Y6
Follow this link for a quiz about le 14 juilllet and this link to find out more about the Eiffel Tower. Do you know when and why it was built?
Follow this link to see the 14th July fireworks at the Eiffel Tower!
Follow this link for the story 'La Tour Eiffel a des ailes'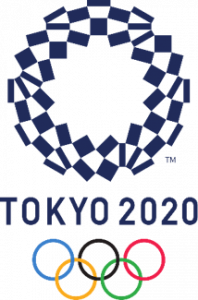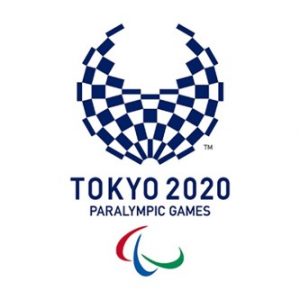 Les Jeux Olympiques et Paralympiques
Our sporting summer continues with the Olympic and Paralympic Games, from 23rd July – 5th September. Follow this link for more information: Olympics 2020
Educandy game: new Olympic/Paralympic sports
OTHER USEFUL LINKS FOR USE AT HOME AND IN CLASS
DIGITAL DIALECTS
Digital dialects is a useful website where French native speakers say the vocab you are practising. Try these links:
PREVIOUS WORK WHICH ALWAYS NEEDS REVISING:
NUMBERS
Numbers 1-9 clip
Song 1-10 song
1-10 en francais games
Un, deux, trois nous irons au bois traditional French song
Numbers 1-20 song (by Alain le Lait)
Educandy games to practise numbers: numbers 0-10; numbers 11-20; numbers to 60
VARIOUS
Les virelangues tongue twisters – clip
Common phrases online practice game (uses 'vous' form)
La Marseillaise song
la-marseillaise-chorus lyrics
SEE ALSO Y5 AND Y4 GAMES AND LINKS!
VOCABULARY LISTS