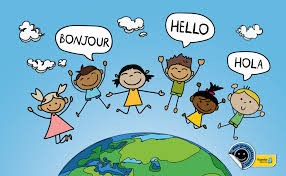 YEAR 2 FRENCH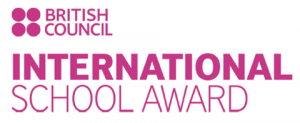 UPDATE 22 JUIN 2020 :
We hope you have managed to do some of the activities listed below.
This week we would like you to practise saying you like or don't like sports in French. To help you, watch this video of a teacher explaining how to do this: https://www.youtube.com/watch?v=UEKd8yMSHyo
Make sure you say the phrases when she asks you to, then try and make up some of your own!
PREVIOUS WORK…
If we were at school we would have been learning some sports in French. Normally we don't do much reading and writing in French lessons in Y2 but this year is a bit different! If you would like to learn some sports in French please follow this powerpoint:
Have a go and maybe just do a few sports at a time. You might like to try this wordsearch too, which you can print off:
and don't forget to have a go at the educandy game: go to www.educandy.com, then enter the code 151e. This was originally created for Y3 so well done if you can try it out!
Hope you enjoy the work! Check in next week for some more activities!
PREVIOUS WORK…
Les Fruits (continued!)
Bonjour! Here are some more activities you can do to consolidate your learning of how to say fruits in French.
1) Go to https://www.youtube.com/watch?v=l6Vm6cxoeug This will revise some of the fruits we have been looking at in French. In case you can't access the clip the list is:
le citron (lemon), la framboise (raspberry), la fraise (strawberry), la poire (pear), les cerises (cherries), l'orange (orange), le melon (melon), le raisin (grapes), la banane (banana), la pomme (apple) and l'ananas (pineapple).
While watching the clip practise saying the fruits and then when they ask 'Où est la pomme? point to it. Check if you are correct!
2) Next you could go to www.educandy.com. Enter the code 28fa and play some games with French fruit vocabulary.
3) Why not make up a 'salade de fruits' with some of your favourite fruits – either in real life or as a poster? Practise saying the fruits with someone at home.
UPDATE 11 MAI 2020: Les Fruits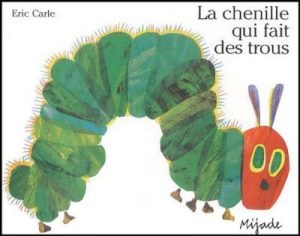 This week we are continuing with FRUITS in French – Les Fruits. You are going to read and listen to a story in French called 'La chenille qui fait des trous'. You will recognise it as the original story is called 'The Very Hungry Caterpillar'. Don't worry if you don't understand it all! Just watch, listen and enjoy. Watch the clip here:
La chenille qui fait des trous
Next, print off this worksheet:' La Chenille colouring sheet ' and colour in the caterpillar, the fruits and the butterfly. Do you recognise the days of the week in French? Can you remember the song we sing to practise the days of the week? Can you remember the colours in French as you colour in?
Watch J'aime les fruits! again, with the crazy fruits! Can you sing along yet? Remember, the words and their meaning in English are also in this word document: jaime les fruits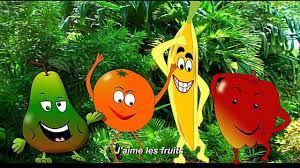 To practise this vocab you could go to www.educandy.com and enter the code 553e. Start with the match up game, then you can progress to noughts and crosses (with someone else or against the computer) and the memory games.
Remember, you can always practise the French we have been doing over the course of this year, especially numbers and colours. There are links to songs and games lower down this page. Bon travail!
BONJOUR !
https://www.youtube.com/watch?v=atNkI6QFZ50
NUMBERS
Numbers 1-9 clip
Song 1-10 song
1-10 en francais games
Un, deux, trois nous irons au bois song
11-20 en francais games
Numbers song to 20 song
Educandy games: go to https://www.educandy.com and enter the code 1c04 (numbers 1-10) or 1c05 (numbers 11-20)
DAYS AND MONTHS
Les mois – we love this song! song practising MONTHS
Days of the week clip Monde des petits practice of DAYS
La chanson des jours de la semaine song to practise the DAYS
Les jours de la semaine Alain le Lait song to practise the DAYS
Lundi matin – a traditional song
Months Educandy game: go to https://www.educandy.com and enter the code 1c06
COLOURS
Les couleurs games
French clip to practise colours
PARTS OF THE BODY
Les parties du corps practice
Tête, épaules, genoux et pieds song
Jean Petit qui danse song
Savez-vous planter les choux? song
Si tu as d'la joie au coeur song
ANIMALS
Un chien avec un gros nez song
Le vieux Mcdonald link to clip
Le Vieux Macdonaldpowerpoint
VARIOUS
Petit escargot finger rhyme
Papo the parrot visits a school in France clip
Jean Petit qui danse song
Another initiative in my inbox that might be of interest:
'Learn a Language: French for Families. The PowerLanguage team would like to offer their support to children and their families whilst they wait out the reopening of schools. Why not take this opportunity to learn French together as a family? We have opened up our successful French for Families course with no subscription fee until the end of June 2020! Go to powerlanguage.courses/forfamilies to start learning! Amusez-vous bien !'
VOCABULARY LISTS
GREETINGS AND SIMPLE PERSONAL INFORMATION