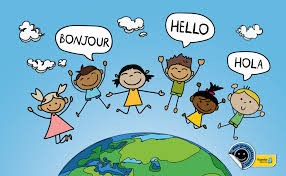 YEAR 2 FRENCH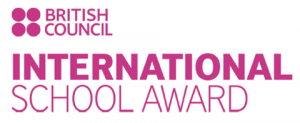 AUTUMN 2021
Bonjour and welcome to French at St Thomas'! We aim this year to teach a range of French topics while having lots of fun! The emphasis is strongly on spoken French and we will learn lots of songs and rhymes which we hope you will share at home. Below are links which you may find useful.
GREETINGS
https://www.youtube.com/watch?v=atNkI6QFZ50 Bonjour song (Alain le Lait)
Comment tu t'appelles?Comment ça va? song (Basho and Friends)
NUMBERS
Educandy games: numbers 0-10 ; numbers 11-20
Numbers 1-9 clip (Monde des Titounis)
Song 1-10 song (by Kids TV 123)
1-10 en francais more games! (languagesonline)
Un, deux, trois nous irons au bois (traditional French song here performed by Laviedeo)
Numbers song to 20 song (by Alain le Lait)
DAYS AND MONTHS
Les mois – we love this song! song practising MONTHS (by Alain le Lait)
Les jours de la semaine song to practise the DAYS (by Alain le Lait)
Educandy games: months of the year ; days of the week
Months games;Days of the week games (Languagesonline)
Days of the week clip practice of DAYS (Titounis)
Lundi matin – a traditional song (Titounis)
COLOURS
Educandy game: colours
Les couleurs games (Languagesonline)
French clip to practise colours (Titounis)
Colours song (Titounis)
PARTS OF THE BODY
Les parties du corps practice (Titounis)
Tête, épaules, genoux et pieds song (Titounis)
Jean Petit qui danse song (Traditional song, here performed by Arnaud Mathonet)
Savez-vous planter les choux? song (Traditional song,here presented by Titounis)
Un petit pouce qui danse song (Traditional song, here presented by BabySongsTube)
Si tu as d'la joie au coeur song -If you're happy and you know it! (Easy Language Learning)
ANIMALS
We learn how to name farm animals in French. We also learn how French people represent animal sounds in a different way. For example, a dog (un chien) goes 'ouah', a duck (un canard) goes 'coin',a pig (un cochon) goes 'groin' and a cow (une vache) goes 'meuh'!
Un chien avec un gros nez song (Alain le Lait)
Le vieux Mcdonald (link to BBC clip)
Le Vieux Macdonaldpowerpoint
Educandy game: follow this link to play matching games with the farm animal vocabulary
Educandy game: saying more than one animal (plural)
Educandy game: describing the colours of farm animals
SPORTS
Educandy game to practise sports in French
VARIOUS
Petit escargot traditional finger rhyme (performed by Laure Jaccard)
Papo the parrot visits a school in France link to BBC clip
Frère Jacques – traditional song (comptines et chansons)
VOCABULARY LISTS
GREETINGS AND SIMPLE PERSONAL INFORMATION