Goodbye Class of 2018-2019
It is hard to believe that this time of year has come around so quickly! We have had an amazing year and made some wonderful memories together. I am very proud of each and every one of the children and wish them lots of love and happiness for the future. Thank you all for your support over the last year. Here are some photo's of our last term.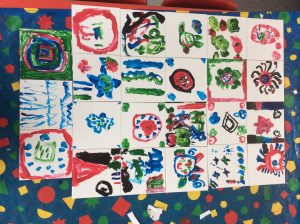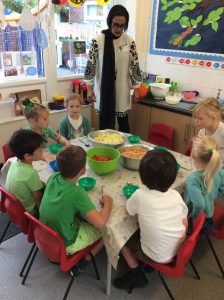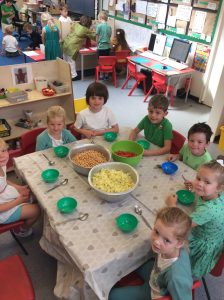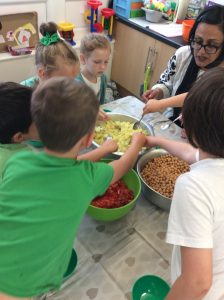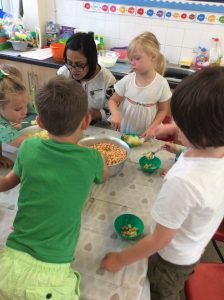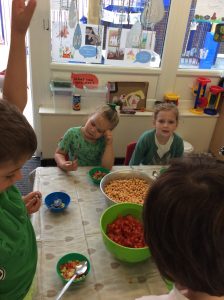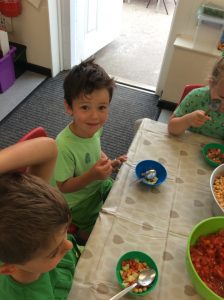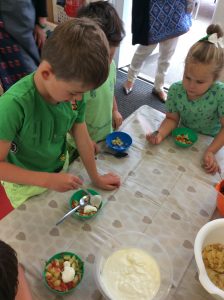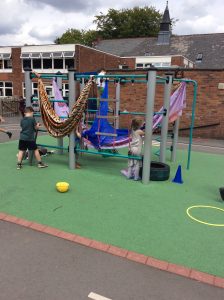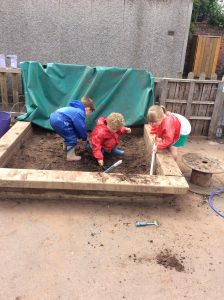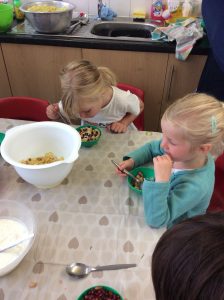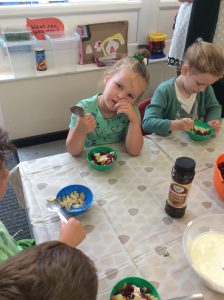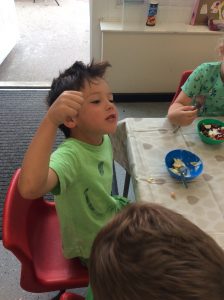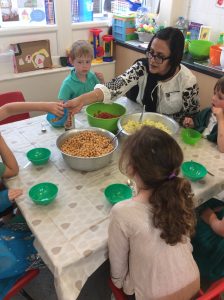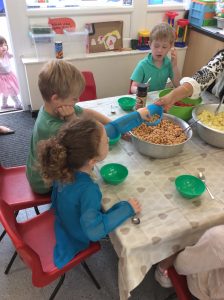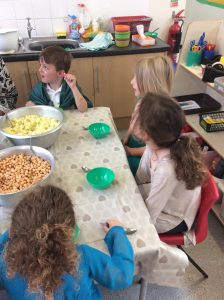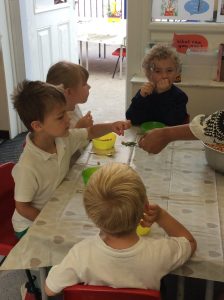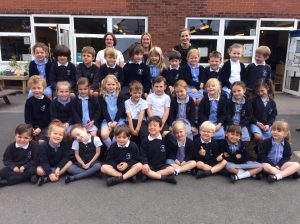 Hope you all have a wonderful summer! Love Mrs Mellor
Mad about Mini Beasts!
We have had a fabulous first summer term learning about many different creatures, their habitats and life cycles. We learned all about the life-cycle of a frog and enjoyed observing and recording the changes that the tadpoles went through.
Next we observed the life-cycle of a caterpillar. The children were fascinated to watch the tiny caterpillars grow and change into the beautiful butterflies that they became and we were sad when it was time to watch them fly away onto their new adventures.
In RE we have been been learning about the different stories that Jesus heard and we have spent time sharing our own favourite stories and creating new ones.
This term, we have been fortunate enough to take delivery of some new bikes which have been provided by our wonderful PTA. The children were very excited to try them out and have had lots of fun riding them. We cannot thank the PTA enough for their continued support and tireless fundraising for our pupils!
Thank you to all of our parents for their continued support and we wish you all a very happy half-term.
What a wonderful half term we have had!
We have shared many lovely experiences together. Last month we celebrated World Book Day where we had the lovely Author 'Helen Marshall' come and read us her fabulous book 'The Mole and the Flower' The children had a lovely time and came dressed for the occasion wearing a costume of a character from their favourite book. The staff enjoyed this opportunity to dress up too!
We performed our class assembly which was all about Friendship and how we all help each other. I am sure you agree that the children were amazing! Thank you for all your support in supplying costumes and helping your child to learn their lines.
Our topic this half term has been focused around the Easter story. We have read stories together and had lots of Easter activities including re-telling the Easter story, eating hot cross buns and giving thanks to God and celebrating his life.
Finally, we had a visit from the Easter Bunny! The children enjoyed going on an egg hunt and finding their own chocolate egg!
Please note that the reading day for your child will change for the summer term, so please check your child's book bag during the first week back and make a note of their new reading day. We will also be giving out good news tree leaves which we would like to be filled in with news of any achievement or news from home.
Once again, Thank you all for your continued support this term and we look forward to an exciting summer term!
We have been very busy this half term. In PE, we have been exploring dance and movement and we have incorporated our enjoyment of ball games to include relay races and balancing skills.
We also made a Chinese Dragon dance as a class and in pairs.
We learned a lot of interesting facts about Chinese New Year and we made our role play area into a Chinese restaurant where the children have been busy taking telephone orders and delivering food orders to their paying customers!
We had a special visitor who came to visit us called Anne Jepsom. Anne is a senior Dental Nurse and Oral Health Promoter for NHS Stockport and she helped show us how to look after our teeth. Anne did some fun activities with us which helped us to understand different ways of looking after our teeth by making good food choices and showing us how to brush our teeth correctly.
Happy New Year!
Happy new year to all of our parents, carers and children. We look forward to a happy, healthy and successful 2019! I would like to thank you all for your continued support and share with you some photographs from Christmas 2018.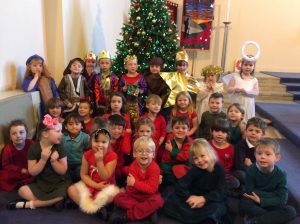 "The Nativity" 2018.
What a lovely performance by our fantastic Reception children. I am sure you agree they were amazing and were a credit to us all! Thank you for your support with helping your child learn their lines and providing costumes, it was a memorable performance. DVD's will be distributed shortly…
We enjoyed our Christmas party, played lots of games and ate some yummy treats. We even had a visit from the big man himself! I would like to take this opportunity to thank you all for the lovely and thoughtful gifts you gave my team and I at Christmas. It was very thoughtful and much appreciated.
The children have settled back in well after the Christmas break and have been very enthusiastic about starting guided reading and guided writing and are enjoying these new challenges.
As part of our PSHE programme at our school, we have introduced the children to an initiative called "Heart smart" This programme is designed to support children's emotional health and resilience. You can find out more about this initiative at: https://heartsmartprimary.com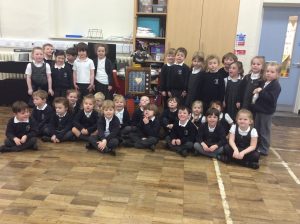 Boris the Heart smart Robot
It's beginning to look a lot like Christmas!
We have had a very busy few weeks. We wrote invitations to our families inviting them to watch our nativity performance and walked to the local post box to send them.
Thank you to all of our parent helpers who walked with us, your support is appreciated.
Grandparent's Decoration Day
We had our annual Grandparent's decoration making day last week. We were delighted to welcome so many of our lovely grandparents into our classrooms to help our children make their Christmas decorations for their families. Thank you to all who attended and helped to make the day so special for their grandchildren, they were so proud to have you there!
What a busy term we are having.
This term we have been on an Autumnal walk where we looked at all of the different leaves and discussed why we thought the leaves were all different colours and textures. We continued to look more closely at the leaves we had collected in our classroom. The children explored how some of the leaves were transparent and others were opaque and this led them to explore other materials in their classroom with the torches.
We have also enjoyed learning about Space and Diwali.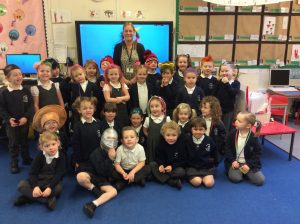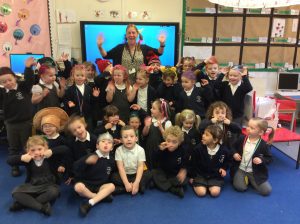 Welcome to Reception!
Thank you to all of our parents and carers for your support during our transition week. The children have settled in well and have enjoyed exploring new activities and making new friends. Here is a selection of photographs of your children exploring their new environment. As you can see we had lots of fun!